Class 2 - YEAR 1 and 2 - TEACHING TEAM
Miss Janine Holmes
Class 2 Teacher
NSC English Team Lead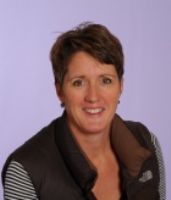 Mrs. Sue Gee Ms. Laura Keast
Teaching Assistant Teaching Assistant
CLASS 2
A very warm welcome to you from the Class 2 Team! Miss Holmes teaches the class each day with lots of support from Mrs Gee and Ms. Keast throughout the week to help us with our learning too.
We are a hardworking class with high expectations in a caring and nurturing environment. We always try to do our best but this is always rewarded with lots of fun while we are learning too! We believe in cross-curricular topics and aim to follow the mantra that learning should be for a purposeful and always encourage curiosity.
We encourage the children to go about their day with a positive mindset and always celebrate super learning efforts as a whole class. What a great way to learn from each other!
As the children progress into Class 2 we encourage independence and would encourage the children to organise their belongings each day. We read daily and for this reason books should always be in school. Home learning books are to be handed in on a Thursday and will come back home on a Friday for the week ahead.
Useful Links:
Click on the tab below to see what class 2 will be learning this half term.
The Great Fire of London - Topic Web
Click the link below to visit our phonics overview from our Little Wandle Phonics Programme.
Little Wandle Phonics Overview for Year 1
For more phonics support
There is lots of information about how to support your child's learning on the 'how to help your child at home' page under 'home schooling'. CLICK HERE
Scroll down to view photos of class 2's learning environment. Alternatively, click the link below to be directed to class 2's photo gallery, detailing of their wonderful learning this year.
Class 2 Learning Environment