WIDER Community Engagement
At Newton St. Cyres School we pride ourselves on working closely with our wider community. We have strong links with the church, the Parish Council, The Newton St. Cyres Recreation Ground as well as local businesses who support us to make a positive difference to the children in school. This collective spirit makes our school a special place to be. Please see some examples below of the positive relationships we hold with the wider community.
The Queen's Platinum Jubilee
We were delighted to receive a very special letter from Dame Mary Morrison, the Queen's Lady-in-Waiting, acknowledging our "lovely card" we sent to Her Majesty The Queen celebrating her Platinum Jubilee.
NSC Parish Council & FANS - King Charles III Coronation
To celebrate the King's Coronation on Saturday 6th May 2023, the Parish Council and FANS gifted the children a special commemorative coin and book mark. The commemorative coins and book marks were distributed to the children from members of the Parish Council in a special assembly held in the hall. In the afternoon, the school held a special tea party which featured generously donated cakes and sweet treats for the children.
Rt Hon Mel Stride MP - Secretary of State for Work and Pensions
Rt Hon Mel Stride MP has visited our school on a number of occasions and was very supportive of our application to build a new school 5 few years ago. On his most recent visit, he awarded Zak Harris with a special art set after he won his prestigious Christmas Card Competition.
Rt Hon Mel Stride MP Visits Newton St. Cyres School - Crediton Courier
Rt Hon Mel Stride MP Christmas Card Award - Crediton Courier
We were delighted to receive a special letter from Rt Hon Mel Stride MP congratulating our class 2 children on a wonderful nativity at Christmas. The letter was shared in assembly and the children were delighted with the acknowledgement.
Baarmy Bethlehem Congratulations
Exeter Respect Festival 2023
A huge well done to all of our children who attend Karina Garcia's Dance Club after school on Wednesday.
After an evening's rehearsal on Friday, the children performed for a big audience at Exeter's Respect Festival hosted at Belmont Park in Exeter.
They performed Flamenco and Bollywood dances and thoroughly enjoyed wearing traditional costumes for all of these dances.
Newton St. Cyres Music and Dance Festival
NEWTON ST. CYRES MUSIC FESTIVAL 2023
We are delighted to be part of the first village music and dance festival. At school we will be hosting a special performance from SWUNK, an advanced Exeter School group developing individual and collective creativity in Jazz, Blues, Rock, Funk, R&B, Pop, Folk and World Music. This 10-piece band is bringing us an exciting repertoire across the musical spectrum with instruments including Bass Guitar, Trumpet, Piano,Alto Sax, Percussion and more!
Devon & Torbay Music Education Hub + Taiko South West
We were delighted to have Taiko drums delivered from the Devon & Torbay Music Hub for summer 2023.
Alongside support from Taiko South West, we were able to put on workshops for the children across the school as well as specialist teacher training for the KS2 classes.
These will be used throughout the summer term and will feature in our open afternoon and sharing assemblies.
World Book Day 2023 - Morrisons Book Donation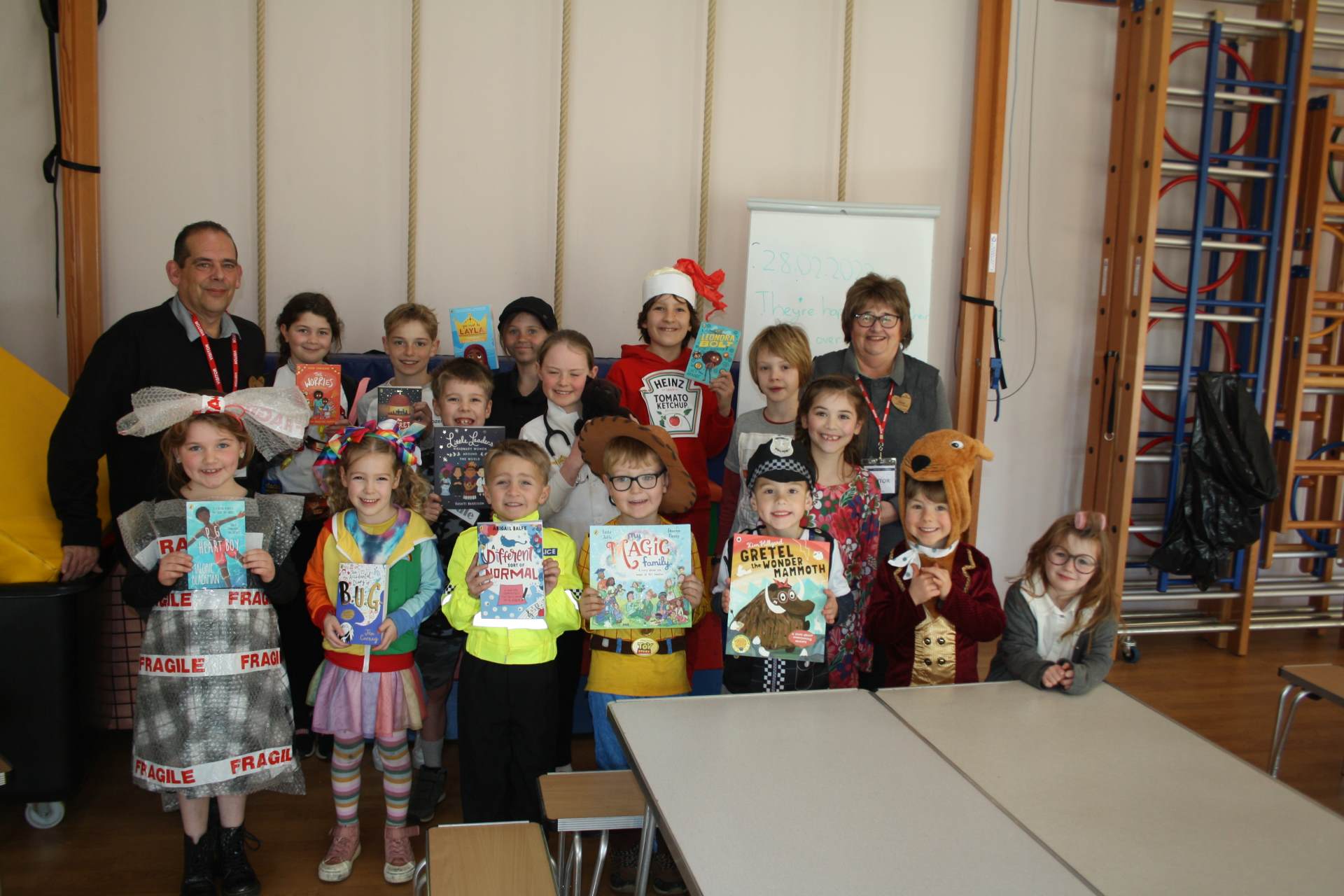 We were delighted to be given some books by Morrisons in Crediton to celebrate World Book Day. Store manager Tony and Hazel visited the school and shared the books with children from reception to year 6. These books have now been added to the school library. We were delighted to make the front page of the Crediton Courier. Click the link below to read the article.
NSC School Grateful for Book Donations
Tesco Community Grant
Tesco community grants support thousands of local community projects and good causes across the UK. FANS contacted Tesco and we were registered under the blue token scheme to support our application for new playground equipment. We were delighted to receive £1000 which helped us reach our total and provide our children with first class playground facilities.
Headteacher Coffee Morning
Every half term, we host a coffee morning and encourage as many parents as possible to come in to talk about all things to do with school. In October, there was a presentation on the curriculum as well as updates on new systems and processes in school. The event was very well attended and there was positive feedback elicited on our Facebook Page.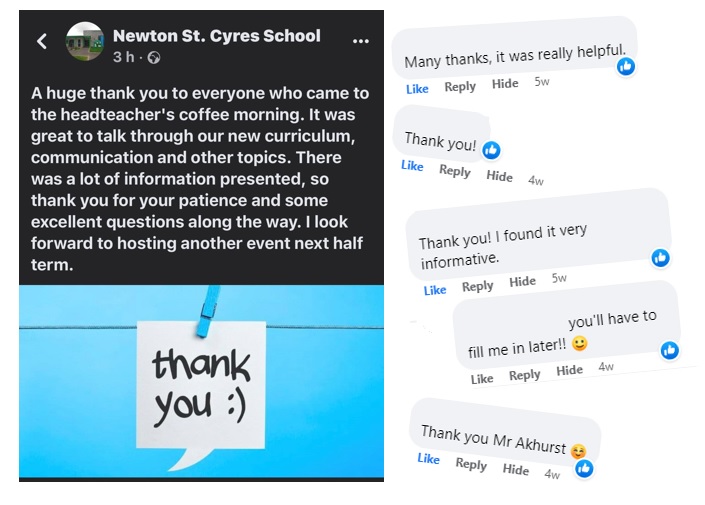 Newton St. Cyres Environmental Wellbeing Group (NEW)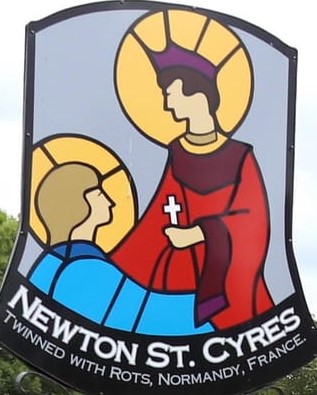 We are committed to working alongside our Parish Council to address the climate emergency and make a difference to our local community.
At the start of this year, members of our eco-council attended a NEW meeting and talked about our commitment to making a positive difference to the world around us. The students created display boards which highlighted the work completed alongside Planet Action which aims to inspire a positive and proactive response to the environmental crisis. Our vision for working alongside Planet Action is to motivate students to value the natural world and enable schools to become beacons of change in the wider community.
Working Party Days
When we first moved on to our new school site, we hosted a tree planting day where parents and carers joined us on the field to plant trees. The trees were kindly donated by The Woodland Trust and with the help of staff, parents and children, we were able to plant some trees and begin to develop our own wild life area behind the MUGA.
Harvest Festival
At Harvest, we celebrate this time by inviting our elderly members of the community in for lunch. Our school council meet and greet and sit with them whilst they eat, sharing stories about school. After lunch each class shares their harvest songs and any work linked to harvest. As well as this, we gather generous donations from our school family and then make food parcels and class 4 deliver these to the local community.
FANS
We work very closely with FANS (our school PTA) to bring positive change for the children at school. We have a very committed core group of parents who work tirelessly to host events which raise amazing amounts of money. Through their hard work, we were able to raise enough funds for a wooden play trail on the field and we are currently raising funds for an outside shelter and reading space.
Click on the pictures below to see the wonderful wooden play trail on our school field.
Click on the pictures below to see some of the amazing events we have hosted already this year and the events which are coming up soon!
FANS Dodgeball Event February 2023
A huge thank you to FANS for their excellent 'Glow in the Dark Dodgeball' event hosted at school. Using local company Sporty Stars, they hosted a brilliant evening for KS1 and KS2.
Newton St. Cyres Baby and Toddler Group - Newton Nappies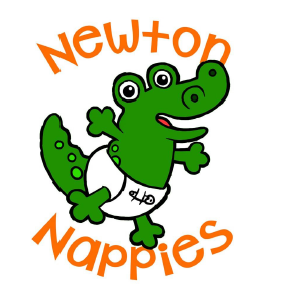 When we moved to our new school, we wanted to ensure that the wider community could also benefit from our excellent facilities. On a Wednesday morning, we host Newton Nappies, our friendly baby and toddler group in the school hall. This is always incredibly well attended and is an opportunity for babies and toddlers to enjoy a range of activities.
It is also an avenue of support for new mums and dads as well as existing parents at the school. Sessions are run by parents, but we also invite external companies and agencies into school. We have had Paint Pots Devon to host a session as well as haircutting and bladder and bowel talks from a specialist nursery nurse.
Supporting 1st Crediton Scout Group
This Christmas, we are delighted to support our local scout group who launched their own Christmas postal service. Stamps are available every Wednesday and Friday after school and Christmas cards will be delivered by the beavers, cubs and scouts later in December.
You can view a special article on this great initiative below:
First Crediton Scout Post - Crediton Courier Article 2022
Crediton Library
Congratulations to Lily Harries for being awarded a special certificate for reading 50 books on the Secret Book Quest Challenge at Crediton Library.
Lily is an avid reader and has now set her sights on reading 100 books. Well done Lily!
Lily Celebrates Secret Book Quest Achievement
We were delighted that Rt Hon Mel Stride MP sent a congratulations letter to Lily for her amazing achievement. This was shared with her class and a copy sent home.
Rt Hon Mel Stride MP Congratulations letter
Global Fundraising
In November 2022 we raised money for Children In Need and it certainly was 'Spotacular.' The children looked amazing and you can visit our gallery by clicking here. We spent time on the day thinking about what we could do to help. There were lots of activities linked to Pudsey and Children In Need and we also watched videos about the difference our donations could make. We raised a brilliant £103.00. Well done everyone!
Newton St. Cyres Children In Need Thank You Certificate
Exeter City vs Portishead Town FC - Her Game Too
A group of children and parents visited St James' Park for the Exeter City women's game against Portishead Town FC. The event was aimed at promoting women's football and in association with Her Game Too, the match highlighted the efforts to remove sexism in football.
The match drew a record crowd of 3000 people with Exeter City winning 6-0. There were also opportunities for the children to meet the stars at the end of the game and get some photos and autographs.
Exeter City FC vs Portishead Town FC Match Report
Exeter Chiefs Match Day Experience
A group of sports enthusiasts from Newton St. Cyres travelled to Exeter Chiefs to take part in a special match day experience. Arriving early at the ground, the children took part in a special training carousel on the training pitches above Sandy Park. They got to meet some of the academy players and community staff.
Once the training session was completed, the children were given a ticket to the SW Comms stand and they headed off to their seats. Prior to the match, the children formed a special guard of honour to welcome the players to the pitch and at half time, they got to parade around the pitch to the applause of the crowd. At fulltime there were photo opportunities with the players and we were lucky to catch Exeter Chiefs captain Jack Yeandle.
Exeter Chiefs Mascot Experience
A huge well done to Kallum who was selected to be the Exeter Chiefs team mascot at their semi-final match against Sale Sharks. Kallum lead the team out, got a specially signed match ball and had some fantastic photo opportunities with the players.
Footballing Success After Leaving Newton Cyres - Sam Gallagher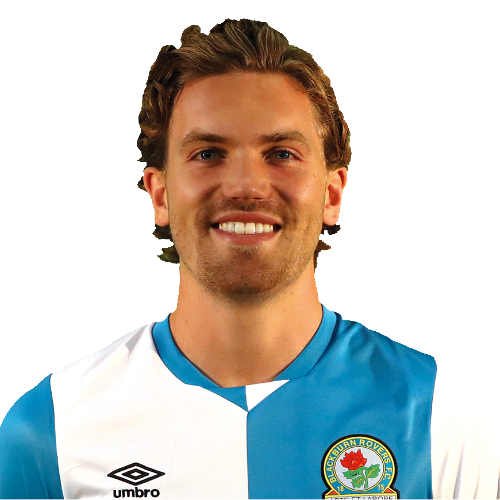 We are delighted that Sam Gallagher has continued his love of football after leaving Newton St. Cyres. Sam has played for Southampton, MK Dons, Birmingham and is currently playing striker for Blackburn Rovers. After leaving Newton St. Cyres, Sam played for Plymouth Academy before being scouted to join Southampton.
He is having an incredibly successful 2022/2023 season for Blackburn Rovers playing in the English Championship.