School Uniform
Brampford Speke C of E Primary School Uniform
Royal blue school sweatshirt or cardigan with logo (obtainable from Thomas Moore, Fore Street, Exeter Tel: 255711) or r

oyal blue cardigan

White or wedgewood blue polo shirt or a white shirt

Black trousers

Grey or black dress or skirt, or blue and white checked dress (optional for summer)

Black shoes

PE Kit
Plain white t-shirt or white t-shirt with school logo (obtainable from Thomas Moore)

Black shorts (needed all year)


Trainers

Change of socks

Tracksuit or school sweatshirt
Children wearing laces in shoes or trainers need to be able to secure them independently
please.
A Quick Visual of Our Uniform & PE Kit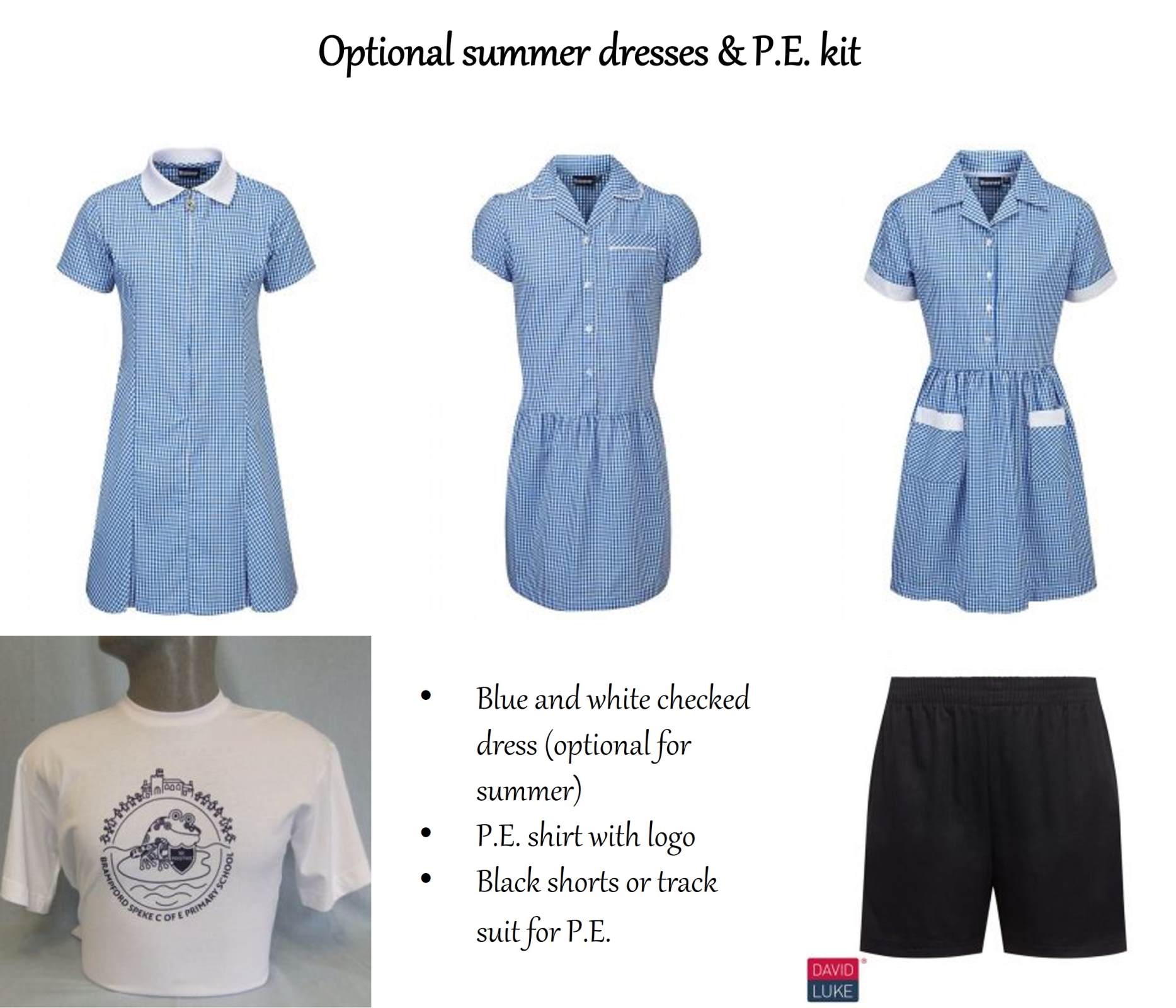 FOBSS has a small stash of pre-loved uniform for sale at very sensible rates. Prices range from £1. If you wish to enquire about second-hand uniform please email
hellofobss@gmail.com
.
If you are willing to donate second hand uniform, please hand it to the office.